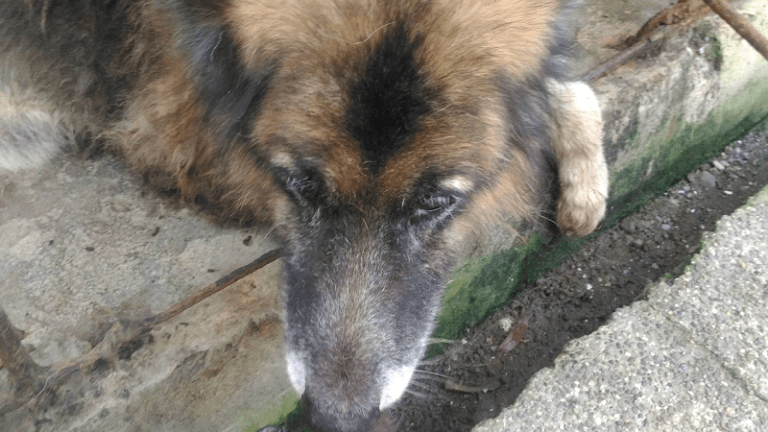 Home Remedies for Elbow Calluses in Dogs
If you are looking for home remedies for elbow calluses in dogs, rest assured, he's not alone. Countless dogs get elbow calluses and the reason for them is as simple as being a dog. Discover five things you can do to make things better.
If your dog has elbow calluses, rest assured, he's not alone. Countless dogs get elbow calluses and the reason for them is as simple as being a dog. 
Unless you own a lap dog who spends 90 percent of his day lounging on people's laps and on pretty pillows, your dog will eventually grow elbow calluses as he ages, just as guitarists develop calluses on their fingers and athletes develop calluses on their feet.
 You can't blame them though, on those hot days, dogs love to lounge on tiles or hardwood floors. 
Since the dog's elbow is quite pointy and vulnerable, the skin on the elbow protects it from pressure by building a layer of tougher skin and soon, an elbow callus is born. Read on for some tips on treating them and preventing them from getting worse.
1) Keep Your Dog Lean
Calluses are like bed sores, so the more pressure on the floor, the more the skin needs to build a tougher and thicker callus. 
Elbow calluses affect mostly large dogs for a good reason. 
The larger the dog, the more pressure. If your dog is on the heavier side, the increased pressure of his weight may predispose him to calluses.
 So if your dog is overweight, keeping him lean not only will decrease the pressure, but it will also help reduce the instance of joint problems in the future.
2) Soften Things Up
It may sound obvious, but the less your dog sleeps on the floor, the less likely he is to develop unsightly calluses. 

Different Types of Pain in Dogs
There are different types of pain in dogs and differentiating one from another can help you better understand your companion.
Provide your dog with a cozy, soft bed and make it an extra appealing place to be. Praise when he sleeps on the bed, provide rewards on the bed by placing toys there and when he is on it, give him a bone or a stuffed Kong to enjoy while he's lying there.
 If it's summer and your dog is hot, consider that many dogs dislike soft bedding or carpets as they seek cooler floors. A Coolaroo elevated dog bed may be helpful for these dogs.
3) Invest in Elbow Pads
If sleeping on soft places isn't your dog's cup or tea, you can invest in special pads made purposely for dogs suffering from this problem.
 The elbow pads will cushion your dog's elbows so they are less likely to grow calluses, and will also prevent them from getting worse.
4) Lube Them Up
You can soften the skin on the elbow by applying Vaseline or some coconut oil. Alternatively, there are many over-the-counter products purposely made to soften dog elbow calluses.
5) Prevent Complications
While calluses are a cosmetic issue more than a medical one, things can get worse if they start cracking and bleeding. 
In worse cases, the elbow can develop a hygroma, a generally non-painful, fluid filled pouch caused by chronic irritation at a dog's bony area that can be difficult to treat and has a tendency to recur.
 Dog elbow hygromas can reach sizes of up 2 inches in diameter and can become infected, so it's best to prevent them from occurring in the first place.
*Disclaimer: The above article is not intended to replace veterinary advice. As with any medication there is potential for side effects, complications and overdose. Always consult with a vet first and follow his/her recommendations accordingly.