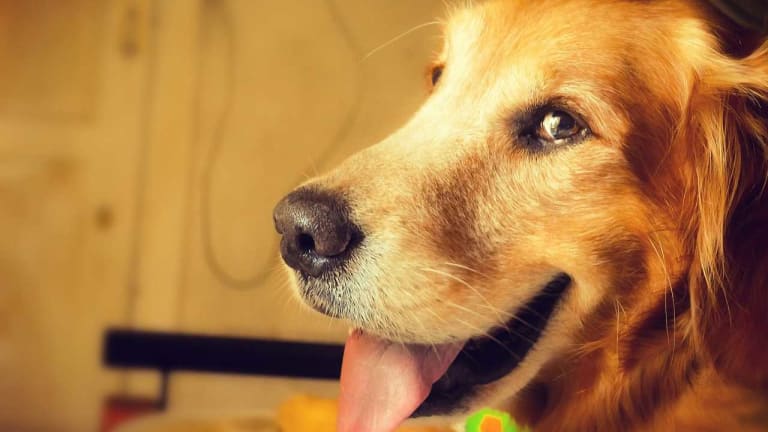 Can You Give Prilosec (Omeprazole) to Dogs Long Term?
Whether you can give Prilosec (omeprazole) to dogs long term is a good question. Perhaps your dog has been diagnosed with acid reflux and the Prilosec medication has been helping your dog greatly so now you're considering giving it long term. Discover whether this is possible and what problems to expect.
If you are considering to give Prilosec (omeprazole) to dogs long term, most likely you have had a positive experience with this drug.
Perhaps your dog has been miserable with acid reflux, waking up in the middle of the night smacking his lips and gulping, or maybe he vomits up bile in the early hours of the morning. 
Regardless, Prilosec has provided your dog with relief and you are considering possibly giving it long term. Can Prilosec be given long term to dogs? And if yes, are there any side effects or risks to be aware of?
Prilosec Use in Dogs 
Prilosec, generic name omeprazole, has obtained renewed interest as research out of North Carolina State University has revealed some new interesting findings. 
Normally found over-the-counter in many drug stores nationwide, Prilosec for dog acid reflux is commonly "prescribed" by veterinarians
Prilosec is meant to prevent secretion of acid in the stomach and therefore plays an important role in the prevention and treatment of stomach ulcers.
 It is also often used to control excess acid production as it may occur with certain forms of cancer, liver disease, inflammatory bowel disease, esophagitis, and the administration of non-steroidal anti-inflammatory drugs (NSAIDs) such as Rimadyl and Metacam.
Specifically, Prilosec belongs to a class of drugs known as proton-pump inhibitors.  Proton pump inhibitors (PPI) work by blocking the gastric proton pump which is the terminal stage in stomach acid secretion. 
By targeting this terminal stage, acid production is significantly reduced. When acid is significantly reduced like that, a more favorable stomach pH is maintained which allows ulcers to heal, resulting in less pain from indigestion and heartburn. 
Efficacy of Prilosec For Dogs 
 Proton pump inhibitors such as Prilosec are ultimately the strongest antacids of all. Studies have found them to be superior to H2 receptor antagonists (H2RAs) such as famotidine. PPIs have therefore great efficacy in combating stomach ulcers and acid reflux. 
A big advantage of Prilosec is that this drug works not only when the stomach is full, and therefore, in the process of digesting, but at all times. 
While it's best to give Prilosec on an empty stomach prior to the dog's first meal of the day, it can be also therefore given with food if necessary.
Prilosec is typically given once or twice a day and its maximum effect is generally noticed after 3 to 5 days of daily or twice daily dosing. Twice daily dosing has been found to be more effective than once daily dosing. 
Consult with your vet for specific dosing guidelines. 
"In dogs and cats, twice-daily dosing of omeprazole is more effective at reducing gastric acid secretion than once-daily administration." ~Today's Veterinary Practice 
Can You Give Prilosec (Omeprazole) to Dogs Long Term?
Generally, Prilosec is considered to be safe when given for four weeks. Indeed, this is the recommended length of time. 
Giving Prilosec to dogs long term is something that needs to be carefully evaluated.
Depriving the dog's stomach from acid for longer than this period is controversial, points out veterinarian Dr. Wendy Brooks in an article for Veterinary Information Network. 
Problems With Giving Omeprazole to Dogs Long Term
Although stomach acid can be problematic, it helps carry a variety of important functions.
For instance, according to a study, stomach acid helps start the chemical breakdown of dietary proteins, unbinds vitamin B12 from dietary protein, helps the absorption of inorganic iron and calcium, and helps maintain a healthy intestinal microbiome by killing microorganisms. 
In humans, long-term use of PPIs have been associated with an increased risk of kidney disease, osteoporosis, low levels of magnesium or vitamin B12 and predisposition for contracting Clostridium difficile (C. diff). 
In dogs, a study has revealed that, omeprazole given twice a day for 15 days can alter a dog's gastric, duodenal, and fecal bacterial microbiota. 
However, another study has found that when ten beagles were given Prilosec (omeprazole) daily for 7 years, it did not cause any adverse effects in any of the animals. 
Exceptions to the Rule
 While the recommended length of time to give Prilosec to dogs is four weeks, of course, there are always exceptions to the rule. 
For instance, in dogs whose quality of life is deeply impacted by excessive acid production or in dogs on long courses of NSAID drugs, the benefits may outweigh the risks for side effects. 
How long Prilosec should be give to dogs is something that should be left to a veterinarians' discretion based on individual factors. Always consult with a vet when it comes for directions on dosing or to know how long your dog should be on a drug.
When given for more than 4 weeks, proton pump inhibitors should be gradually tapered off so to avoid rebound gastric acid hypersecretion (RAH).
Helping Dogs With Acid Reflux
On top of medications, there are also several steps that can be taken to help reduce acid productions. 
"The goal of feeding any dog with acid reflux is to try and reduce the amount of acid sitting in the stomach, by reducing acid production and decreasing the time that food is held in the stomach.
Just by making a few simple changes to the type of diet and the way you feed your dog can have a big impact," explains veterinarian Dr. Anna Cherry.
For instance, it helps to divide the dog's daily ration into several smaller meals (around 3 to 6) and spacing them out over the course of the day.
It also helps to avoid feeding treats between meals to help keep acid production to a minimum and for dogs who suffer from symptoms overnight, feeding them a small snack before bedtime may help give them relief, adds Dr. Cherry in the article: "Is there an acid reflux diet for dogs?"
References:
Marks, S. L., Kook, P. H., Papich, M. G., Tolbert, M. K., & Willard, M. D. (2018). ACVIM consensus statement: Support for rational administration of gastrointestinal protectants to dogs and cats. Journal of veterinary internal medicine, 32(6), 1823–1840. 
Säfholm C, Havu N, Forssell H, Sundell G, Mattsson H: Effect of 7 Years' Daily Oral Administration of Omeprazole to Beagle Dogs. Digestion 1994;55:139-147. doi: 10.1159/000201139
Veterinary Information Network: Omeprazole (Prilosec, GastroGard)
Today's Veterinary Practice: Symptomatic Management of Primary Acute Gastroenteritis in Dogs and Cats